Same Day Cake Delivery Sydney
Delicious Cake Delivery in Sydney, Melbourne, Perth, and Adelaide: Sweet Delights at Your Doorstep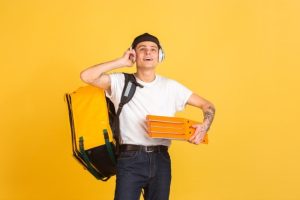 Searching for cake delivery services in Sydney, Melbourne, Perth, and Adelaide and same day cake delivery wollongong? Indulge in the heavenly taste of our delicious cakes delivered right to your doorstep. Contact us today to satisfy your sweet cravings!
When you want to enjoy yummy desserts and have fun on special occasions, there's nothing better than a tasty cake.. Whether it's a birthday, anniversary, or just a craving for something delectable, our cake delivery Sydney, Melbourne, Perth, and Adelaide are here to delight your taste buds. Also have some flower delivery for your loved one. Experience the convenience of having heavenly cakes delivered right to your doorstep.
We offer a wide selection of cakes to cater to every palate and occasion. From classic flavours like chocolate and vanilla to unique options like red velvet and mango, our mouth-watering range has something to satisfy everyone's cravings. Each cake is freshly baked using high-quality ingredients, ensuring a divine taste that will leave you wanting more.
Make your same day delivery of birthday cakes truly special by customizing and personalizing your order. Whether you want to add a personalized message, choose a specific design, or request dietary preferences, we can accommodate your unique requirements. Our talented bakers and decorators will bring your vision to life, creating a cake that reflects your style and adds a personalized touch to your celebration.
We understand the importance of timely cake delivery, especially for special occasions and surprise celebrations. Our dedicated delivery team ensures that your cake arrives fresh and on time. Whether you're in Sydney, Melbourne, Perth, or Adelaide, we have a strong network and efficient delivery processes in place to ensure your cake reaches you or your loved ones punctually.
We take pride in delivering cakes of the highest quality and freshness. Our skilled bakers meticulously bake each cake to perfection, using premium ingredients to ensure a wonderful taste. From the first bite to the last, you'll experience the moistness, richness, and flavours that make our cakes truly exceptional.
Your satisfaction is our top priority. We try our best to provide excellent customer service and ensure a seamless cake delivery experience. Our friendly and knowledgeable support team is available to assist you with any inquiries, special requests, or dietary concerns you may have. We are committed to exceeding your expectations and making your cake delivery experience a delightful one.
Indulge in the sweetness and convenience of our cake delivery Sydney, Melbourne, Perth, and Adelaide. With our extensive cake selection, customization options, timely delivery, and commitment to quality, we are your go-to choice for satisfying your sweet cravings and making your celebrations extra special. We don't just deliver items we deliver smiles, convenience and peace of mind. Contact us today to experience the joy of having delicious cakes delivered right to your doorstep.